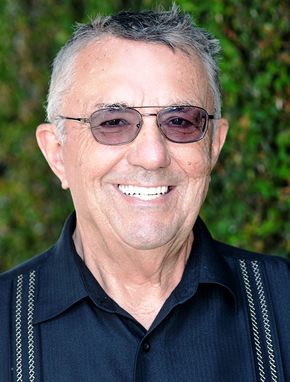 Jack's career in aviation began when he enlisted in the U.S. Air force. His technical training was for "airborne radio operator", where it was put to use in Europe and North Africa. During this period he attended the University of Maryland residence courses on bases in Spain and Morocco. Upon discharge he completed his technical education at the "Capital Radio Engineering Institute" in Washington D.C.
Jack went to work for Page Communication Engineers who was providing communications throughout the pacific for the U.S. Army. His assignments included: Kauai, Hawaii, Midway, Guam, Koror, Philippines and Okinawa over a seven year period. The last year was spent in Thailand working with satellite communications for commercial use by the Thai government. While on Okinawa, Jack was introduced to flying when he joined the military Aero Club. Over a period of two years he accumulated over 500 hours of flight time in "Aeronca Champ, Taylor craft and J-3 piper cub" aircraft.

Returning to the U.S. he settled in Ft. Lauderdale Fl. and obtained his commercial, instrument and multiengine certificates, with the intent to become active in flying as a career. Placing an add in the local paper with a profile of credentials and experience brought about a 17-year relationship with Dayton -Granger. This proved to be a very rewarding position as he had the opportunity to fly along with being involved in the development of electrostatic and lightning protection products for aircraft. With the development of the high voltage diagnostic test set it allowed Jack the opportunity to travel the world helping the aviation industry at all levels: manufactures, military, airlines, corporate and independent operators to recognize and correct the sources of interference when in flight conditions conducive to precipitation static.

In 1985 Jack left Dayton-Granger and founded the JDC Co. Representing "D/G" as a distributor for their products and continuing to solve electrostatic related problems. In 1988 he purchased an instrument overhaul/repair facility. With his wife and one technician he built the company into one of the most respected shops in the world by supplying quality workmanship at a fair price with timely delivery. By 1997 the business had grown to over 50 employees at two locations, Ft. Lauderdale and Austin, TX. At this time the Triumph Group acquired the company.

Jack derives a great deal of satisfaction in solving electrostatic related problems and leaving the client completely satisfied. Should you be experiencing EMI problems associated with precipitation static please feel free to contact Jack on the web or call 1-954-295-8985.